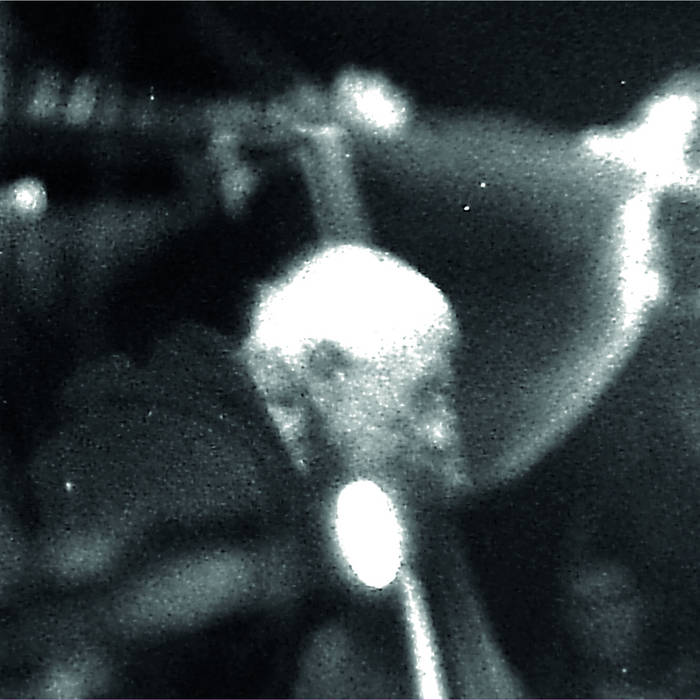 Torto Edition (2019)
« We made a big circle, we played with the fire. » 
CEPI meets HIC
This meeting has been organized and strongly desired by Barre Phillips and Tommaso Rolando. 
"Tutti" (49:10)
1.Part I (5:02), 2.Part II (07:01), 3.Part III (02:55),
4.Part IV (09:56), 5.Part V (05:52), 6.Part VI (07:03),
7.Part VII (05:33), 8.Part VIII (02:22),
9.Part IX (The Good Soldier)(07:01), 10.Part X (03:49)
Cepi is a solid reality located in the south of France. It's Barre Phillips' vision about improvisation. It can be flexible about the team but not about the idea above it all. 
Hic stands for Hidden Improvisers Consort. 
It's a study group under the guide of Claudio Lugo. 
The Cepi Nomads 
Barre Phillips – Contrabass
György Kurtag – Electronics
Laurent Charles – Tenor & Baritone Saxophones
Lionel Garcin – Alto & Soprano Saxophones
Gérard Fabbiani – Bass Clarinet
Vlatko Kučan- Clarinet, Sopranino Saxophone
François Rossi – Drums
Emmanuel Cremer – Cello
Patrice Soletti – Electric Guitar
Hic 
Eugenia Amisano – Voice
Pippo Costella – Voice
Lorenzo Capello – Drums
Mario De Simoni – Classical Guitar
Marco Traversone – Electric Guitar
Giulio Gianì – Alto & Soprano Saxophones
Francesco Mascardi – Flute, Tenor Saxophone
Claudio Lugo – Soprano Saxophone
Pietro Martinelli – Contrabass
Tommaso Rolando – Contrabass
Tina Omerzo – Piano, Roli
Recorded by Raffaele Abbate at
La Claque – Teatro della Tosse – february 18, 2019
Mixed by Tommaso Rolando at
"Studio Torto" – Genoa, Summer 2019
Mastered by Udi Koomran at The Pergola – Tel Aviv
"Torto" logo by Paolo Bonfiglio
Photo by Tito Ghiglione – February 18, 2019
Produced by Tommaso Rolando
listen
https://tortoeditions.bandcamp.com/album/the-cepi-nomads-hic-cepi-meets-hic
Press

Abbiamo fatto un grande cerchio, abbiamo suonato il fuoco. Così il retrocopertina di questo ottimo disco di improvvisazione pubblicato dalla ligure Torto Editions, gestita da Tommaso Rolando (vi ricordate i Calomito?). Due ensemble: da un lato The Cepi Nomads, francesi, condotto dal grandissimo contrabbassista Barre Philipps (dentro c'è anche, alle elettroniche György Kurtág, figlio omonimo di cotanto padre), un nonetto, con quartetto di ance, batteria, violoncello e chitarra elettrica. Dall'altro Hic, ovvero Hidden Improviser Consort, un consorzio di improvvisatori nascosti, nato sotto la direzione di Claudio Lugo, che abbiamo da poco intervistato: qui l'organico conta undici elementi, due voci, batteria, due chitarre (una classica, una elettrica), tre fiati (al soprano appunto Lugo), due contrabbassi (uno di questi è proprio Rolando), un pianoforte e un Roli (un controller Midi a tastiera). Un'unica, torrenziale traccia di quarantanove minuti, catturata dal vivo a La Claque – Teatro della Tosse (che nome magnifico!) nel febbraio dell'anno scorso. Musica libera, feroce e delicatissima, nitida e onirica, come il racconto di un viaggio sciamanico in una foresta acustica. Musica per chi crede che il potere del suono sia quello di portarti da un'altra parte, e non di intrattenere. Supportate Torto Editions, ascoltate e comprate questo disco. Come diceva Oscar Wilde, la musica è il genere di arte perfetto. La musica non può mai rivelare il suo segreto più nascosto. E speriamo di poter assistere in un tempo non troppo lontano a rituali antichi e futuribili come questo di nuovo dal vivo, perché è di questo che le nostre orecchie ed i nostri cuori hanno bisogno.
crédits
paru le 19 décembre 2019
listen